Your #1 natural solution for Heart Health*
THE NEW ARGININE LOOK AND TASTE!

Scientifically proven NITRIC OXIDE BOOSTING formulation helping thousands with heart health worldwide*

NITRIC OXIDE BOOSTING formulation helping thousands with their heart health worldwide*
Scientifically proven NITRIC OXIDE BOOSTING formulation helping thousands with heart health worldwide*

Available in both jars & on-the-go-stick packs. With our BUILD-A-BOX feature you
can now mix and match all our flavors
---
Your Trusted Leader in Nitric Oxide Production
Nitric Oxide, or (NO) production, is the "miracle" in ARGININE MIRACLE. Since discovering Nitric Oxides effectiveness against cardiovascular disease, millions of lives have been saved. Our L-arginine supplement is designed to boost Nitric Oxide levels, which may work to lower blood pressure and battle against cardiovascular disease, increase energy & endurance, promote healthy brain function, improve libido, support the immune system, and increase circulation.*
2 servings a day can help to produce NITRIC OXIDE 24/7*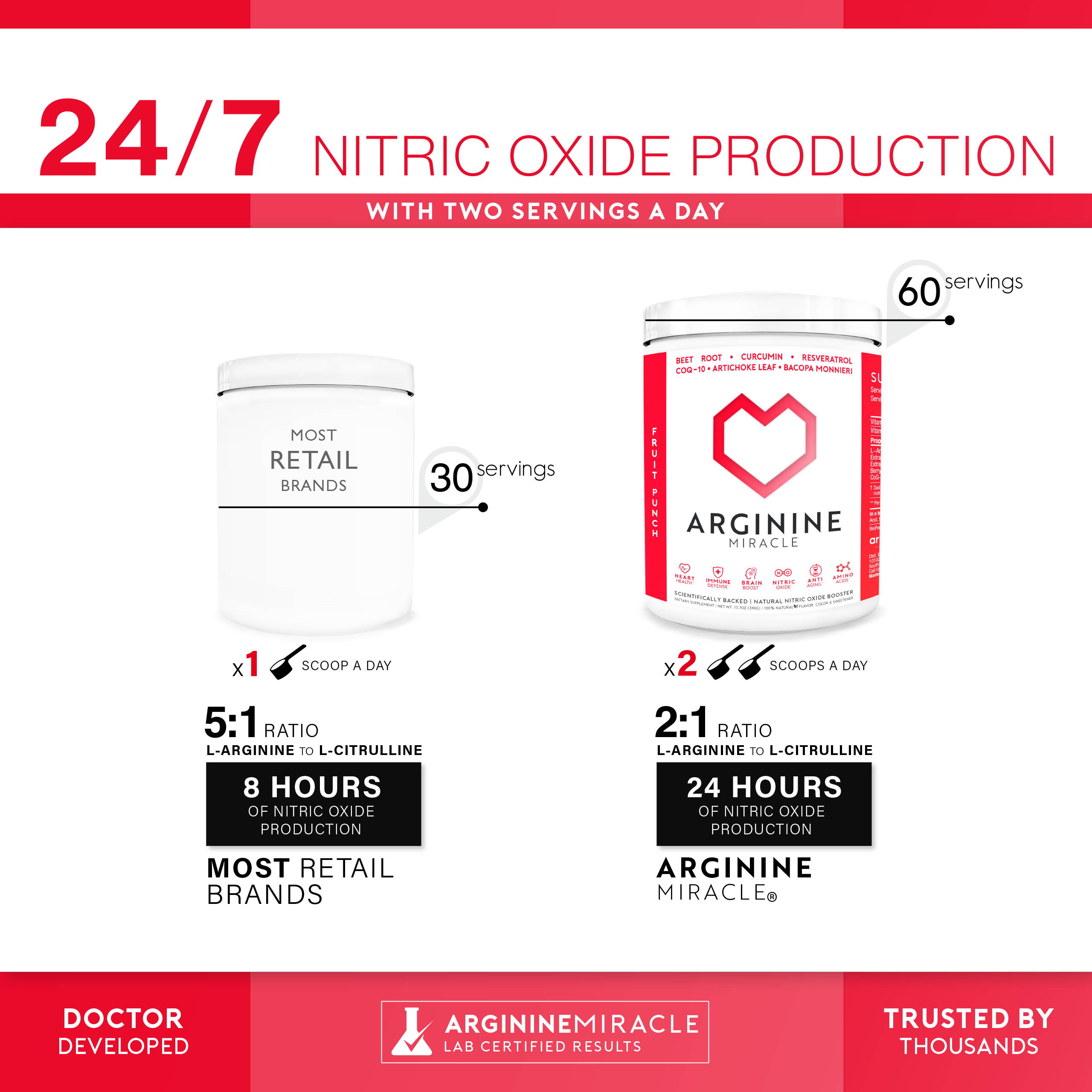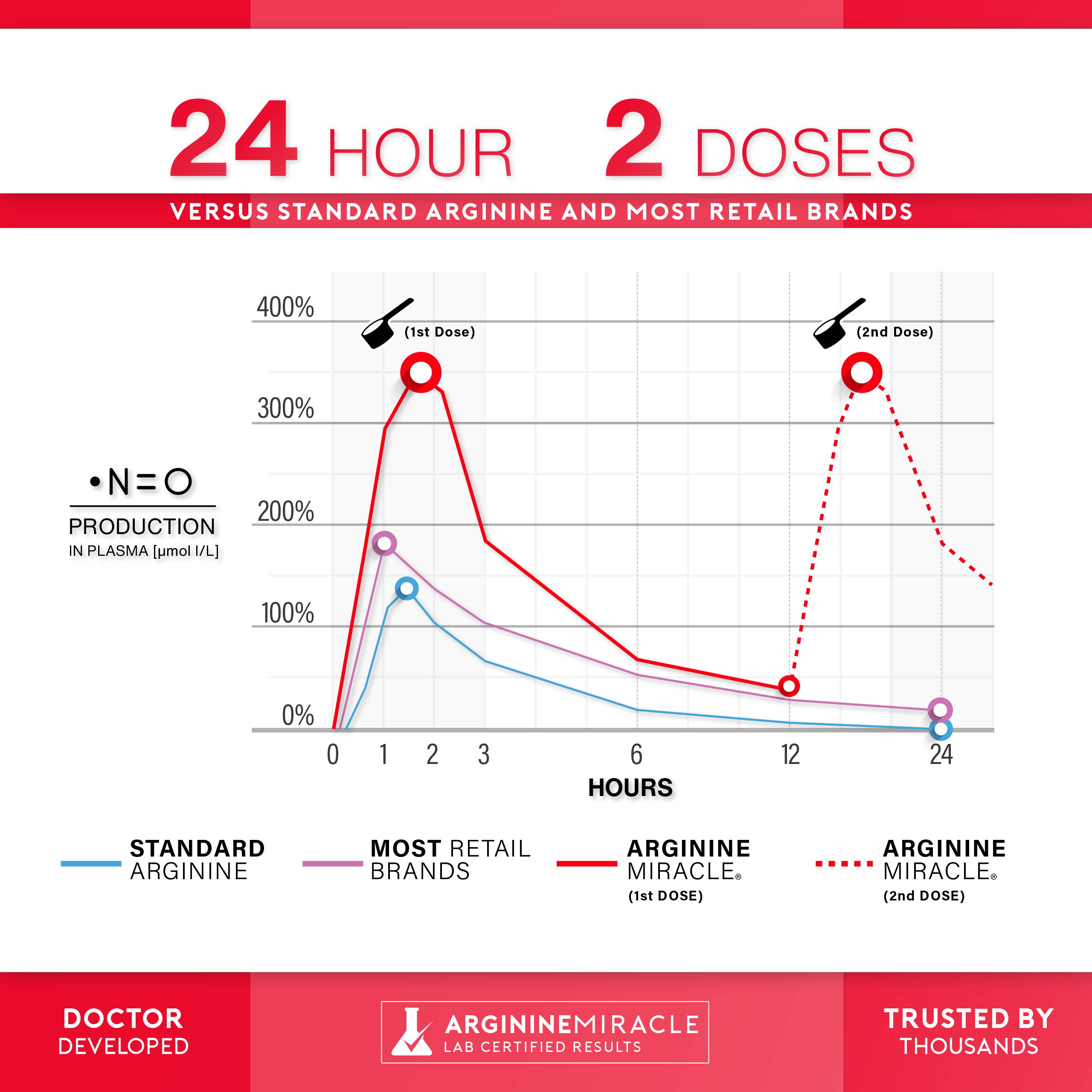 Take one 6.5g serving of Arginine Miracle® 2 times per day, 10-14 hours apart. Take it on an empty stomach a half-hour hour before food intake or 2 hours after food. It is best when taken with 12 ounces of water for maximum effect and absorption. Doing that may help to saturate the body with arginine.
If you don't experience results after the first 60 days. Take three 6.5-gram servings per/day, 8 hours apart, with 10-12 ounces of water, preferably on an empty stomach.
Note: always consult a physician before using this product if you have a severe medical condition or have had a heart attack before altering your daily health routine.
INGREDIENTS
What makes our formula effective? For one thing, more of one ingredient doesn't always equal better. Proper ratios of high-quality lab-tested ingredients are the key to helping extend, support, and amplify Nitric Oxide production.
Our formula contains L-Arginine, L-Citrulline, Curcumin, Resveratrol, CoQ-10, Organic Beet Root Powder, Artichoke Leaf Extract, Bacopa Monnieri Extract, Organic Milk Thistle Extract, Hawthorn Berry Extract, and BioPerine. Mixed in the correct ratios these ingredients work to support one another for increased absorption and effectiveness creating what we consider to be the best natural heart health supplement available.*
| | |
| --- | --- |
| | |
| | PROMOTES HEALTHY BLOOD PRESSURE |
| | BOOSTS NITRIC OXIDE LEVELS 24/7* |
| | |
| | NOBEL PRIZE BACKED FORMULA |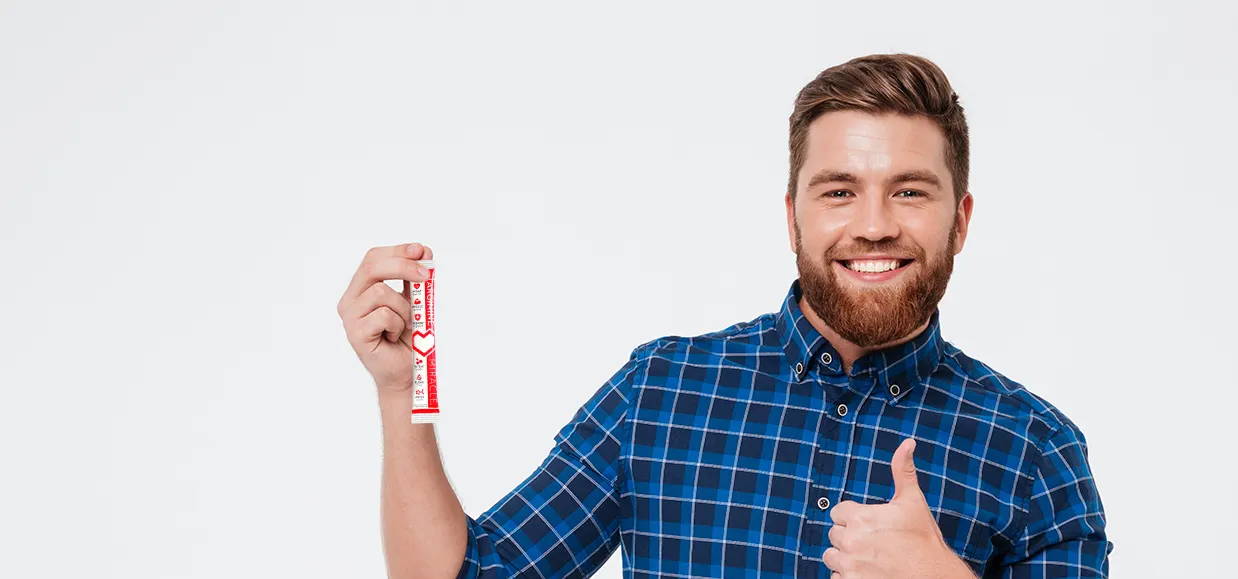 ---
Nitric Oxide.
An Amazing Molecule
AGING AND HOW IT CAN AFFECT NITRIC OXIDE PRODUCTION
AS WE AGE, our body produces less Nitric Oxide. To combat this deficiency, arginine researchers and scientists from leading universities recommend L-arginine supplementation. Arginine enhance the body's Nitric Oxide production helping to reverse the natural aging process of your cardiovascular system.
NITRIC OXIDE is produced by almost every cell type in the human body. It is one of the absolute most essential molecules for cardiovascular health. It's a vasodilator, meaning it may help to relax your blood vessels' inner muscles, causing the vessels to widen. In this way, nitric oxide may work to increase blood flow and lower blood pressure.
Many cardiovascular diseases can arise from lack of Nitric Oxide, including Hypertension, Atherosclerosis, Heart Attach, Chronic Heart Failure, Stroke, Loss of Memory, Asthma, Liver and Kidney Dysfunction.
In 1998 the Nobel Prize went to three scientists who discovered Nitric Oxide's importance for a healthy cardiovascular system. It had such an impact on cardiovascular health that the science community labeled it the "miracle" molecule. L-arginine took center stage as a precursor for the production of Nitric Oxide. By itself, L-arginine is only active in your body for 1-2 hours. People who are taking L-arginine to improve the health of their heart need to produce Nitric Oxide 24/7. That is where the unique formula of ARGININE MIRACLE comes in.
THE BENEFITS OF NITRIC OXIDE
• With increased nitric oxide you may notice more energy because blood vessels expand for better blood flow.*

• As the CoQ10 fuels your muscles with more energy, stamina and ability to exercise may increase.*

• Brain boost. May increased mood, energy and brain function*
IMAGINE A GARDEN HOSE.Now imagine it has an area that is narrower because of a clog. The pressure is still the same from the faucet leading to increased pressure in the hose. Because the hose is old, it is stiff and cannot expand with the added stress. Both conditions relate to your blood vessels when they become clogged and aged. Clogged vessels is a condition called atherosclerosis. Vessel stiffening is called arteriosclerosis. Both conditions may lead to your heart working overtime to deliver blood through your system.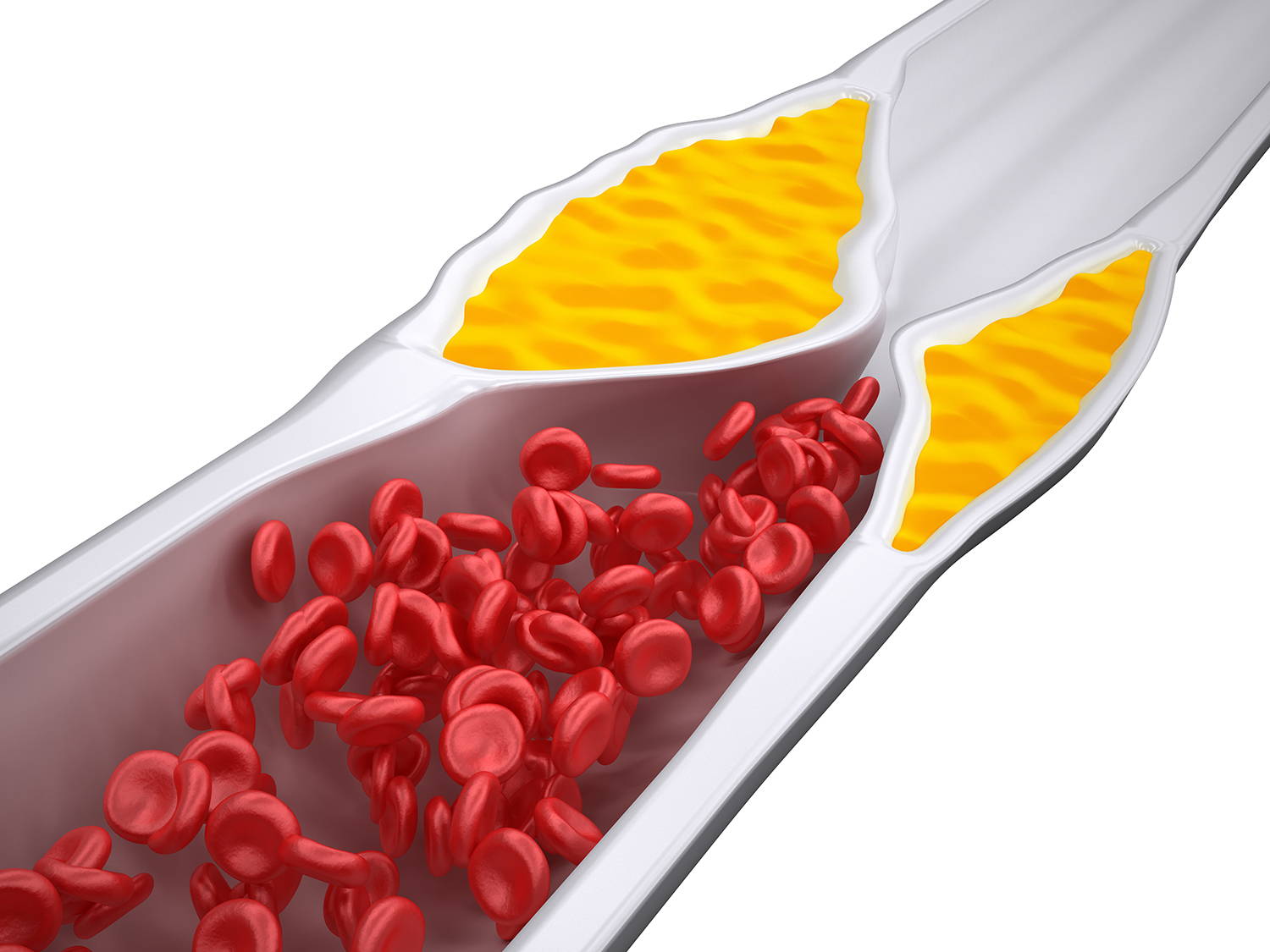 (clogged blood vessels, restricting flow)
WHAT CAN BE DONE? When used faithfully, Arginine Miracle® may work to clean out the vessels and return them to a supple state, naturally reduce high blood pressure, treat hypertension, and more.*
RESULTStake time. Some may experience a decrease in blood pressure in the first 60-90 days. Many issues can affect blood pressure, including lifestyle, too little exercise, too many simple carbohydrates, or existing plaque build-up.*

WHAT ELSE CAN BE DONE? Besides a healthy diet and daily exercise, it is vital to cut back on your salt intake. Salt may cause the vessels to contract and thicken your blood.*