Sizzlin' Summertime Sale 🔥 10-30% off select items
LIMITED TIME ONLY

BUY A 3-PACK and save 20%
SUBSCRIBE and save 30%3
(60) servings per jar

With a single vision - healing hearts, ARGININE MIRACLE was born. Our lab collaborated closely with renowned L-arginine scientists worldwide, creating an unparalleled formula. Inspired by Nitric Oxide's Nobel Prize winning significance in cardiovascular health, we've created a unique formula that keeps your heart thriving round the clock, outlasting L-arginine's short-lived effect. Embrace sustained heart health with ar•gi•ine-m!

Subscribe and save! Have your shipments automatically shiped to you, so you'll never have to go without ar•gi•ine-m again! Log in to your account, or give us a call to change selections, flavors, pause or cancel at any time. It's that easy!

Need to change items or modify your existing account? click here
PRODUCT DETAILS
Proudly made with heart in the USA - arginine-m is a unique, brand new formulation 28 years in the making. A NITRIC OXIDE BOOSTING formula that may help to naturally reduce high blood pressure, reduce hypertension & cholesterol.* Take our 60 day heart health challenge, you'll love the results or your money back!
DIRECTIONS FOR USE

1 | As a dietary supplement, combine one scoop with 10-12 fl oz of water two times daily or as recommended by your health care professional

2 | Stir or shake until dissolved.

3 | For optimal nitric oxide production 24/7, take each serving 8-12 hours apart on an empty stomach.
If you don't experience results after the first 60 days. Take three servings per/day, 8 hours apart, with 10-12 ounces of water, preferably on an empty stomach.
WARNING: Consult a physician before using this product if you have a serious medical condition or have had a heart attack. Do not exceed the recommended serving size if you have a bleeding disorder, use blood thinning medication or are considering surgery. Women who are pregnant or who may become pregnant should consult a doctor. Keep out of the reach of children. Store in a cool, dark & dry place.
ALLERGY WARNING: Made in a facility that processes milk and soy.

*These statements have not been evaluated by the FDA. This product is not intended to diagnose, treat, cure or prevent any disease.

1Free 1-Week trial does not include shipping & handling - Limit (1) per new customer
2Free shipping offer is only available in contiguous United States. Overnight shipping is available for additional cost, call our toll free number at +1 (888)-270-3666 to expedite.
3Limited time offer based on product availability: -Save 10% off MSRP on all 1-month supply varieties (excluding subscriptions), -Save 20% off MSRP on all 3-month supply varieties (excluding subscriptions) - Save 30% off MSRP on the initial 3-pack subscription bundle purchase, DETAILS: after (1) subscription delivery, (2nd) subscription delivery converts to $169.85 every 3 Month(s): Subscription continues until canceled.
Customer Reviews
07/30/2023
Benny L.

Ireland
5 star
Being taken this for the last six years and won't be stopping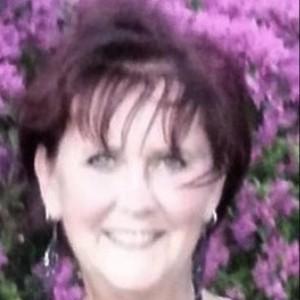 LB
07/04/2023
Larraine B.

Canada
Arginine Miracle
I thought I would just let you know that I just received my Arginine Miracle today July 4th/23. I live in Vancouver, Canada I placed my order in June 2nd/23. It arrived in Canada on June 30th/23. I guess it got held up in Customs. For future orders I will acquire a mail box in Bellingham, Washington so I can just drive down and pick it up. This is not a complaint just an FYI. I am looking forward to starting this protocol. Thank you Larraine Burrus 604-789-5177
05/30/2023
Sherri B.

United States
Wonderful results
Started my pastor on arginine miracle when he dr said her needed high blood pressure med. His pressure was 138/78 He wanted to try something natural before medications. He runs120/78 most of the time. He is so happy that he is not on meds.