<back to store
ARGININE MIRACLE® | Subscription Box
3 month supply -Pick from over 17 products - Servings: 180

Your #1 natural solution for Heart Health*
SUBSCRIBE and save $50
(see offer details)
3-Month Supply, 60 servings per jar/bag

The same scientifically proven NITRIC OXIDE BOOSTING formula is back with a new fresh look in 8 delicious flavors! With our new subscription box, you choose three items from our entire assortment of jars, stick packs, and flavors.

Never go without ARGININE again! Log in to manage your subscription, change items or flavors at any time.   


OFFER DETAILS: Limit 1-per customer. Subscription $50 savings event valid for initial subscription order only, not valid on existing subscriptions. Savings discount valid until 01/01/22
---
PRODUCT DETAILS
Proudly made with heart in the USA - ARGININE MIRACLE® is a unique, brand new formulation 28 years in the making. A NITRIC OXIDE BOOSTING formula that may help to naturally reduce high blood pressure, reduce hypertension & cholesterol.* Take our 60 day heart health challenge, you'll love the results or your money back!

DIRECTIONS FOR USE

1 | As a dietary supplement, combine one scoop with 10-12 fl oz of water two times daily or as recommended by your health care professional

2 | Stir or shake until dissolved.

3 | For optimal nitric oxide production 24/7, take each serving 12 hours apart on an empty stomach.
DIRECTIONS FOR USE

1
As a dietary supplement, combine one scoop with 10-12 fl oz of water two times daily or as recommended by your health care professional

2
Stir or shake until dissolved.

3
For optimal nitric oxide production 24/7, take each
serving 12 hours apart on an empty stomach.
---
---
Take one 6.5g serving of Arginine Miracle® two times per day, 10-14 hours apart. Take it on an empty stomach a half-hour hour before food intake or 2 hours after food. It is best when taken with 12 ounces of water for maximum effect and absorption. Doing that may help to saturate the body with arginine.


If you don't experience results after the first 60 days. Take three 6.5-gram servings per/day, 8 hours apart, with 10-12 ounces of water, preferably on an empty stomach.
Note: always consult a physician before using this product if you have a severe medical condition or have had a heart attack before altering your daily health routine.

WARNING: Consult a physician before using this product if you have a serious medical condition or have had a heart attack. Do not exceed the recommended serving size if you have a bleeding disorder, use blood thinning medication or are considering surgery. Women who are pregnant or who may become pregnant should consult a doctor. Keep out of the reach of children. Store in a cool, dark & dry place.
ALLERGY WARNING: Made in a facility that processes milk and soy.

*These statements have not been evaluated by the FDA. This product is not intended to diagnose, treat, cure or prevent any disease.

1Free 1-Week trial does not include shipping & handling - Limit (1) per new customer
2Free shipping offer is only available in contiguous United States. Overnight shipping is available for additional cost, call our toll free number at +1 (888)-270-3666 to expedite.

Customer Reviews
08/15/2022
Arginine Miracle review
Always very good. I have been a regular customer for a number of years now.
08/09/2022
Great product
I've been taking Argenine Miracle since January or may be dic2021, and I notice it help me a lot in many ways but most in blood pressure. Thanks for this great product.
Angel M.

United States
07/22/2022
Good stuff!
Arginine Miracle is a great tasting drink mix! I have been drinking it for 3-4 months with good results. Overall health is improving for the better with an increase in energy level. ABS
Ernest S.

United States
07/14/2022
I feel much bryter in my hole body, The oboy problem is that it tanke so long for the products to arrive. It took three Month before I get them the first time.
Annika H.

Sweden
06/21/2022
Extremely happy
Excellent product! Highly recommend
Cynthia H.

United States
05/31/2022
Grateful customer
Outstanding !! Every time I reorder it's like talking to a "old" friend. The folks at Arginine Miracle make each interaction better than the last. I couldn't be more pleased with the products OR the service.
Mark T.

United States
04/11/2022
Arginine Good For You
We've been using AM for about 3 months now and notice more energy, sustainable workouts and better sleep.
Ann-Charlotte D.

United States
03/25/2022
Review
I bought 3 containers, I'm on the last one now. So 2 months and measured everytime and taken twice a day every 12 hours near enough. I can honestly say I have felt no difference what so ever and I'm also non negative a person.I'm hoping my vascular system has benefited as I feel no physical difference in any way I'm sorry to say.
David F.

United Kingdom
03/14/2022
Grateful customer
Outstanding, just as it has been from day one !
Mark T.

United States
03/12/2022
Awesome!
It's been awesome. Haven't been sick in the six years of taking it. Lost 85 lbs and in the best shape of my life at 47 years.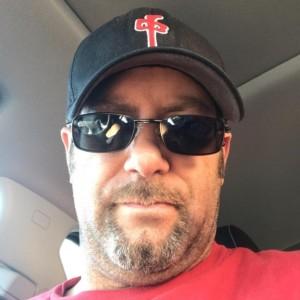 MH
Michael H.

Canada
01/30/2022
Feel Great
Always had high blood pressure and after using Arginine Miracle my blood pressure is 118 over 83. This is an amazing product. Thank you for this product and I feel GREAT!!
John

United States
01/20/2022
not up to it's normal speed
i've been using for quite some time now and don't know what happened with this last batch. It wasn't as dark in color, the powder was much finer and it had an overpowering fake sugar aftertaste. I am hoping that this was one off and not some "new and improved" cheapened formula.
Michael D.

United States
02/04/2022
ARGININE MIRACLE®
Michael, I'm so sorry to hear you aren't pleased with the latest batch of Raspberry Lemonade. I can assure and comfort you in knowing that not a single change has taken place with our ingredients or formula. The only difference to our raspberry lemonade mix was the addition of natural raspberry and lemon extract. The sweetening agents used are still 100% natural organic stevia. Would you like to send it back to us and exchange it for a different flavor? We'd love to inspect your batch to ensure nothing is out of the ordinary. If interested, let us know, and we'll email you a return shipping form and get you some new product right away. Thank you!
12/30/2021
Satisfied, grateful and appreciative customer
My experience continues to be excellent. Everyone in the company I have interacted with has been outstanding.
Mark T.

United States
12/11/2021
Triglycerides
From over 300 to 86 on my triglycerides plus all my numbers are now in the desirable range even though I could stand to lose 40 lbs. Feel great
Jared B.

United States
07/15/2021
Very grateful customer
The experience I've enjoyed with Arginine Miracle, in my use of the product and my interaction with employees, has rated a solid 10 from day one. However, the above-and- beyond efforts they displayed in fulfilling my latest order has set a new standard of excellence.
Mark T.

United States
07/14/2021
Canada got ❤️
Love this product! Been on Arginine twice a day for 1 1/2 years, it my ❤️ juice. Healthy right through the pandemic, I feel Arginine was a great contributor. Thank you
Diana W.

Canada
07/07/2021
slow down
Your own literature says it may take awhile for results to occur. It's too early to tell. So far, I have noticed no difference. Please be patient.
Paul N.

United States
06/25/2021
I believe taking Arginine 3 times a day helped me avoid the plandemic
I have been taking Arginine Miracle for well over 8 years and I'll be 78 years old next month. I take ZERO meds and the only thing I take 3 times a day (since Covid 19) is ARGININE MIRACLE. My blood pressure is 96/70 without meds. I eat well, exercise but not enough and do all the things I did 30 years ago but a little slower. Waking up in the morning is no drudgery because I feel great EVERY day. COVID didn't happen to me and I believe taking Arginine 3 times a day helped me avoid the plandemic. Thanks for a great product. I'm a great ambassador of your product but it's like pulling teeth to get people to try it for 30 days. One friend had nephropathy and I recommended AM to him and in 30 days his circulation had improved so much that the pain left his feet. Proof is in experience. He went on vacation and forgot his AM and his pain returned. After arriving back home he began taking AM again and his pain left. He is telling all his diabetic friends about AM. Once they try it and really give AM a chance they WILL see beneficial results. I caution people about going the cheap route of getting a bottle of inferior capsules of Brand X because they don't work and they will waste their money. GREAT PRODUCT Glenn Rollins
Glenn R.

United States
06/25/2021
It was very good . I have no complaints.
Edna R.

Canada
06/23/2021
Neutral response
I have been on Arginine Miracle for over a year. I also tried another brand before this one. I was hoping that it would assist in lowering my slightly elevated blood pressure as Nitric Oxide is advertised as doing. I have had no luck with it lowering my blood pressure. I even tried taking and extra serving a day as recommended by the company and still nothing. I cannot honestly say whether it is beneficial to my body or not. I have no positive or negative results to report thus far and am considering to stop taking it.
Ron R.

United States